December 10, 2023 @3:35 am
Enlight: Halloween Costume Party Long Beach! (Halloween Weekend)
Make your reservations for Enlight:
Halloween
Costume Party 21+ in Downtown Long Beach, CA on Friday, October 27th from 10pm-2am!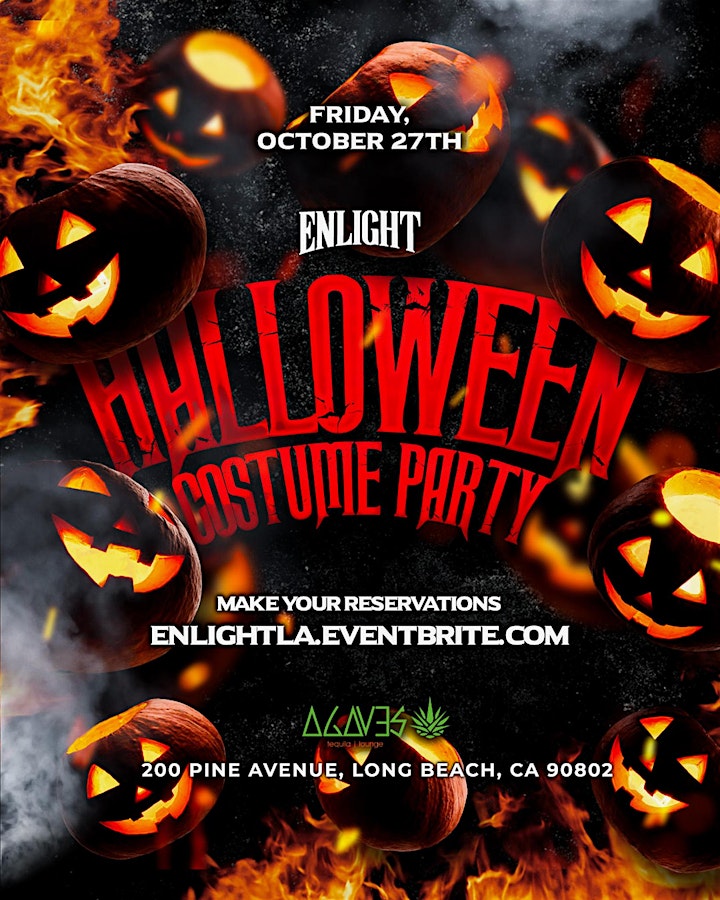 Hip Hop · Top 40's · Latin Vibes
Upscale Attire · (Costumes are recommended, but they are not required)
Fully Stocked Bar | VIP Sections | Patio
A Government Issued ID (Driver License, State ID, or Passport) is required to enter the venue.
Ciroc Bottle (750ml) starting at $199 before 11pm! Text "Agaves" to 714.200.4706 for Bottle Reservations
Make Your Eventbrite Reservation (RSVP) for our event:
RSVP: FREE Entry before 11pm
Eventbrite Reservation (RSVP) will allow guests to enter the venue for FREE before 11pm. Guests must have their eventbrite reservation (RSVP) ready to be checked in. Cover charge will be enforced after set time.
Follow on Instagram Enlight for more of our upcoming events!
For more information about the event, text "ENLIGHT" to 714.200.4706