December 10, 2023 @3:28 am
💀🌹 Mark your calendars, the highly anticipated First Fridays: Celebrating Día de Los Muertos (Day of the Dead) returns November 3!
First Fridays is THIS week and we're celebrating Dia de Los Muertos (Day of the Dead! 💀✨ 
November 3, 6:30pm-9:30pm.
Some fun ways we're celebrating Arts Month include: Annual community ofrenda, mariachi, dance performances, and other fun surprises.
Come early to enjoy dinner then check out the live music, business specials, artists pop-ups, grab a drink, and have a great time. 🍻
Special thank you to Puente Latino & Team Fasnacht (DRE #02051365) for making the event possible.
As always, most businesses on Atlantic Ave will stay open late.
The Big Red Bus will be driving around the district to help you get to all the festivities! As always, it is free to ride.
Bus will begin from Beachwood Brewing at 6:30pm and continue around the route until 9:30pm.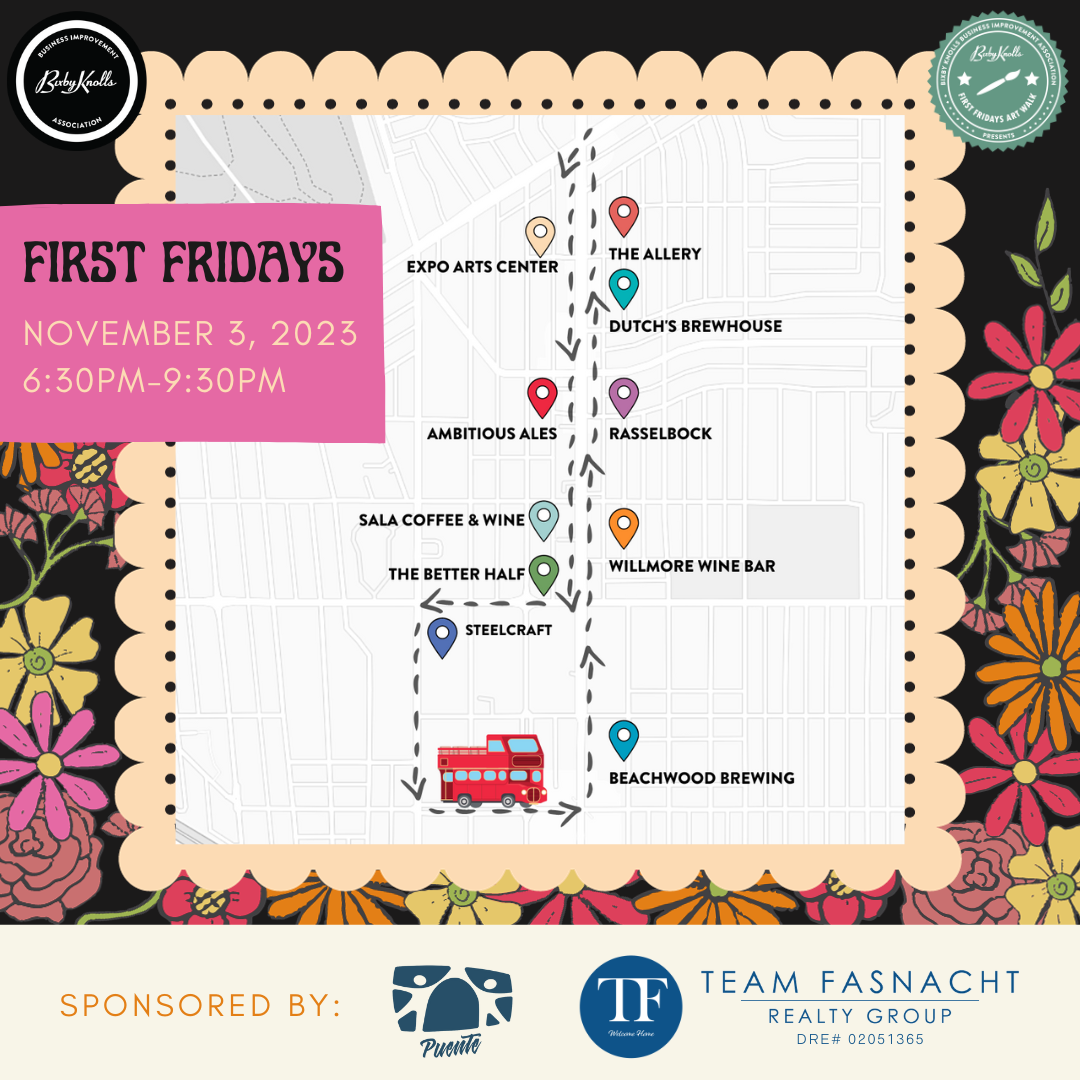 List of the bus stops:
• Beachwood Brewing & Distilling
• Willmore Wine Bar
• Rasselbock – Kitchen and Beer Garden
• Dutch's Brewhouse
• The Allery
• Expo Arts Center
• Ambitious Ales
• Sala Coffee & Wine
• The Better Half Boutique
• Smog City Brewing (Steelcraft)