December 10, 2023 @2:50 am
An evening of Macrame Boo Bash, where you'll learn how to create your own macrame Halloween decor to get into the spirit of the season!
Welcome to our Macrame Boo Bash event, where you'll learn how to create your own beautiful macrame creation while enjoying refreshing margaritas and delicious snacks!
The theme this month is Halloween so get ready to create one of many macrame ghosts to get into the spirit of the season! Check out the images below to see the designs you'll be working on.
Ticket includes: 1 medium sized macrame ghost (all materials to customize ghost), 2 alcoholic drinks (non alcoholic drinks also available), snacks and 1 complimentary small macrame gift.
We encourage you to come in your Halloween costume! Come join us for some spooky fun at our Boo Bash!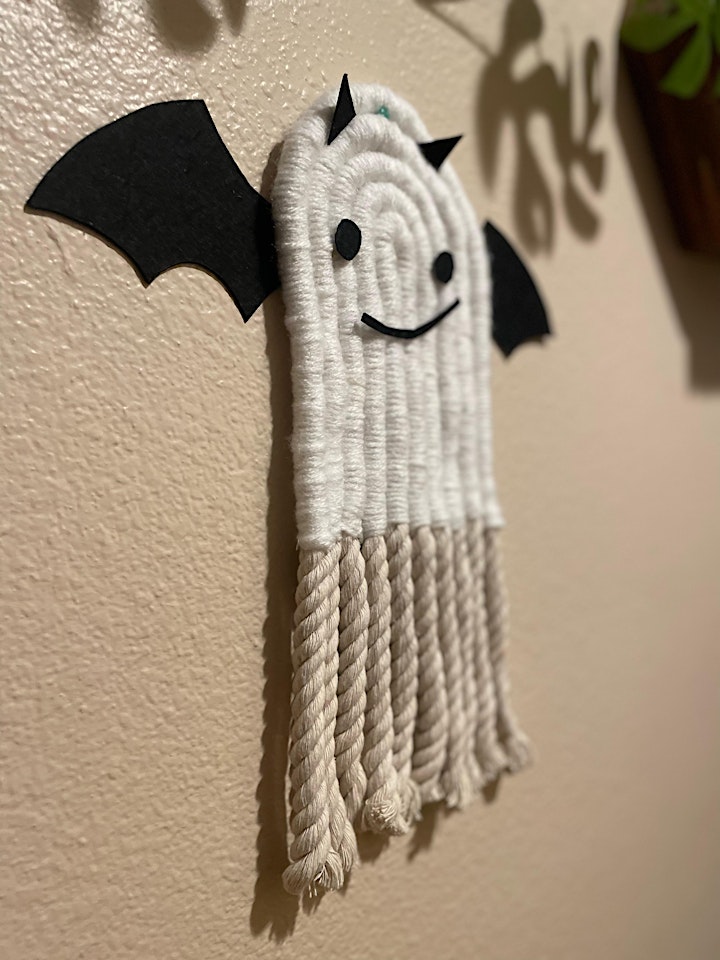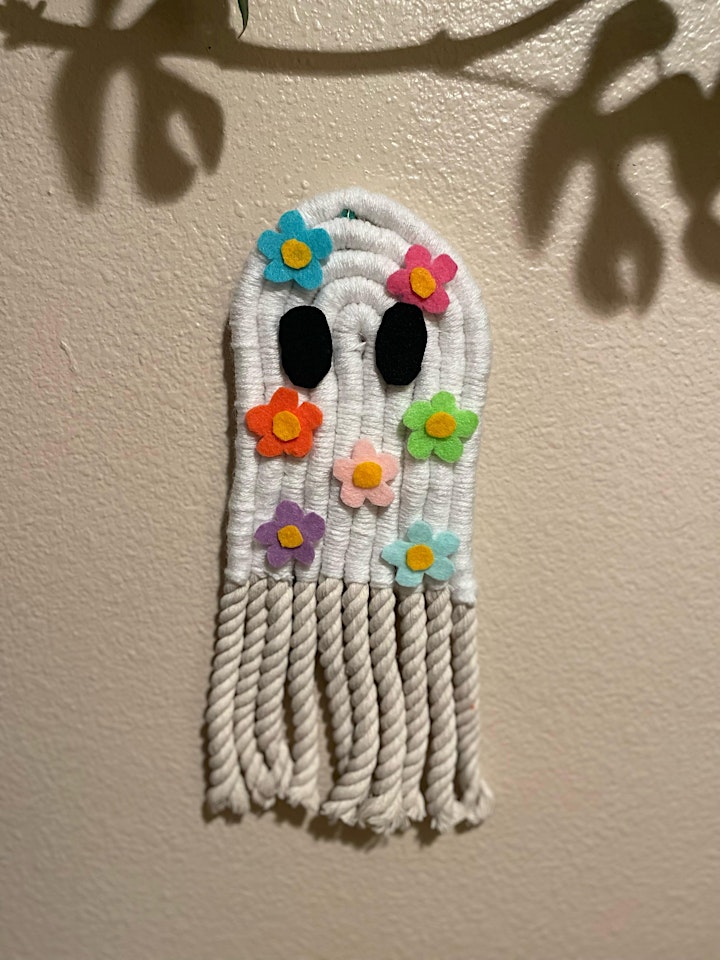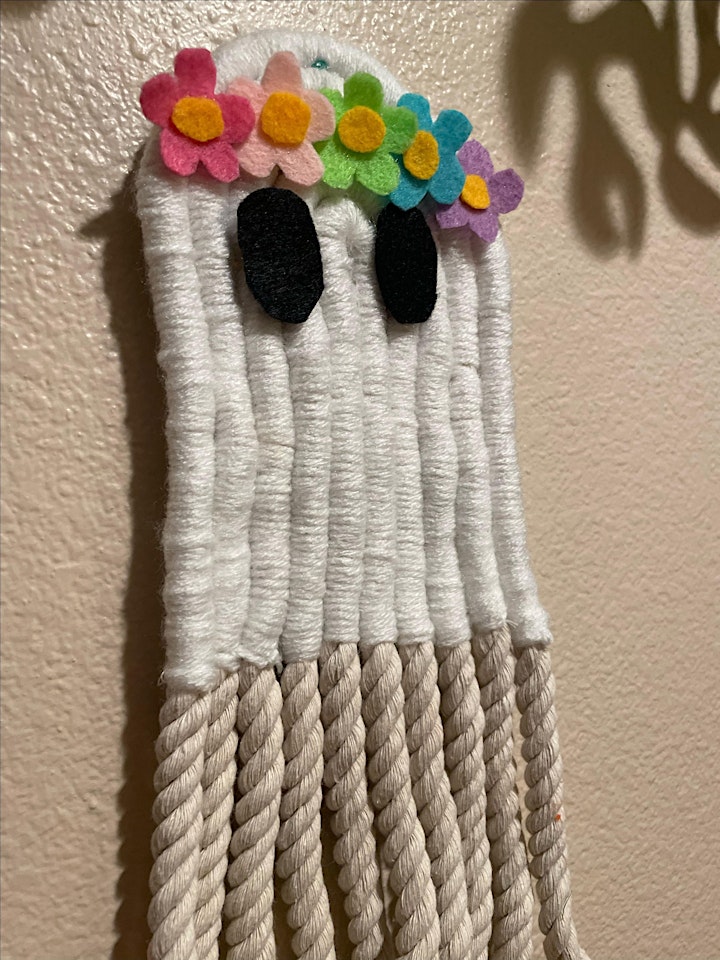 Our experienced macrame instructor, Rosa from Rosita's Crafteria, will guide you through the process of creating your very own unique macrame piece. Whether you're a complete beginner or have some experience with macrame, our instructor will provide step-by-step guidance and answer any questions you may have.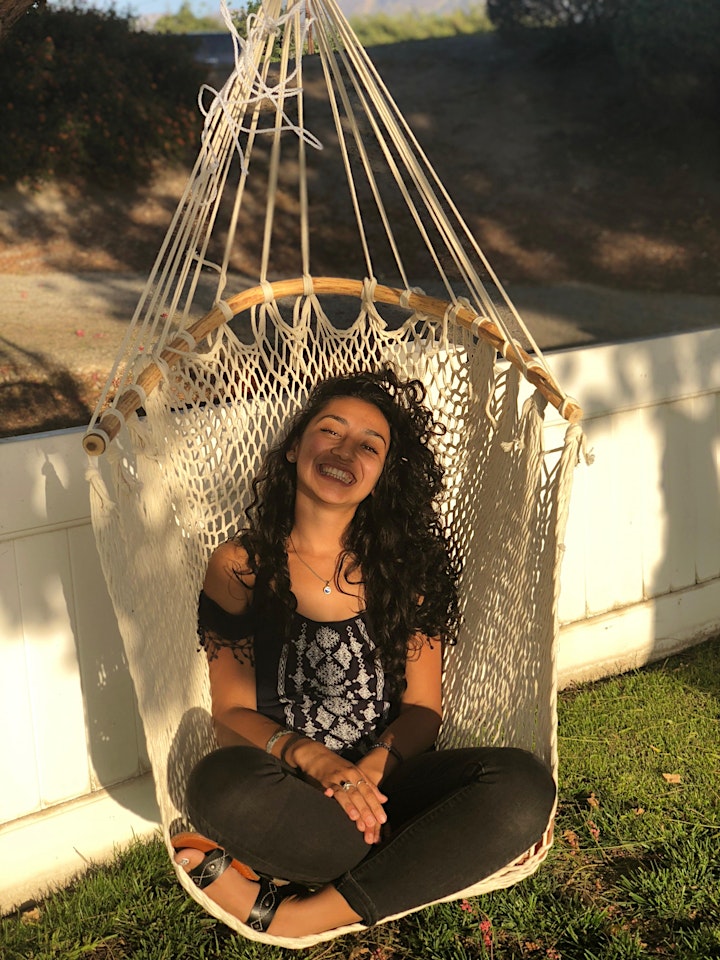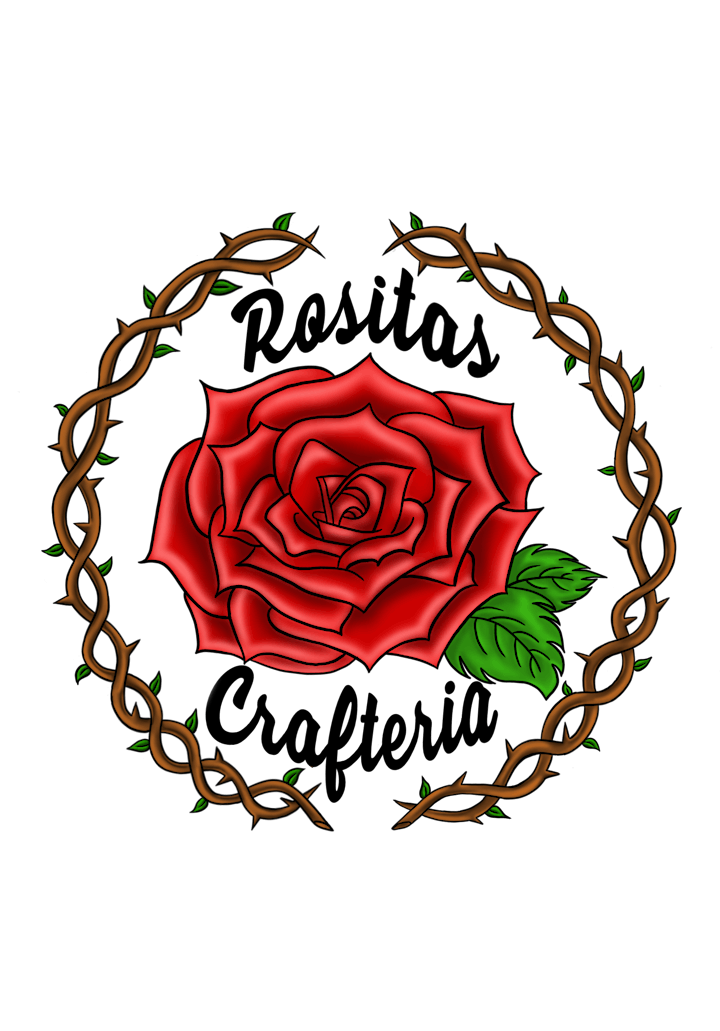 As you work on your macrame project, you can sip on margaritas and mingle with other attendees, making it a fun and relaxing social event.
So come join us for an unforgettable evening of creativity, fun, and margaritas! No previous experience is necessary, and all are welcome. Don't miss out on this chance to learn a new skill, make new friends, and enjoy a refreshing drink at the same time!
!Please arrive on time to review lesson on how to make the plant hanger!
Please note: This event will be photographed and by attending this event you hereby consent to having your photo/likeness/recordings posted publicly and on social media.