December 10, 2023 @1:55 am
R&Brunch is back!!! Come party with us at the best brunch and day party in Long Beach!
Sunday, October 15th, R&Brunch is all the way back and this month, in honor of Breast Cancer Awareness Month, we are celebrating humanity's greater gender with an all female DJ lineup that you don't wanna miss!
Location: Shannon's At the Top
201 Pine Ave, Long Beach, CA 90802
Time: Brunch is served at The Carvery (downstairs) starting at 11am, Day Party at At The Top (upstairs) starts at Noon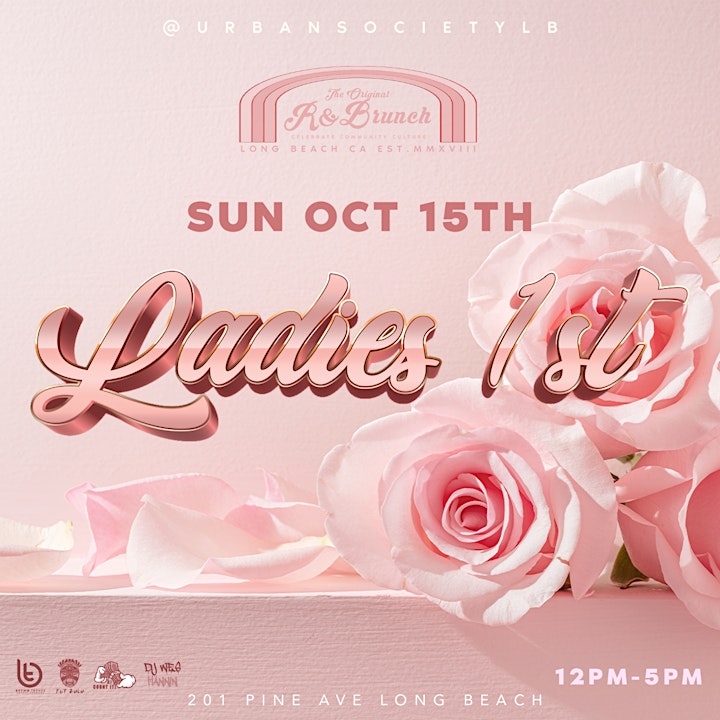 Table Prices
4 Person table – $175.00* and includes 1 Bottle of Champagne
6 Person table – $300.00* and includes 2 Bottles of Champagne
*Brunch food is not included in the table price
***If you have not checked in for your table by 1:30PM, your table will be forfeited. NO REFUNDS***
General Admission – $20 for limited number of Early Bird GA tickets, or $25 after Early Bird tickets have sold out. The availability and pricing of tickets on the day of the event are subject to venue capacity.
***PLEASE READ: Brunch will be served downstairs at The Carvery from 11am-2pm for all GA ticket holders. Doors to At The Top will open at Noon for the Day Party. Brunch will be served upstairs at At The Top only if you have a table. Kitchen closes at 2pm. ***
All individuals in the party are encouraged to arrive at the same time for a smoother seating process.
***Table reservations or GA tickets are required for entry ***
For more info please DM us on Instagram @Urbansocietylb or email us at Urbansocietylb@gmail.com